Kitchen Remodeling Services
Best Kitchen Remodeling Service Near Wichita Kansas
Wichita Best Handyman And Remodeling
(316) 448-3974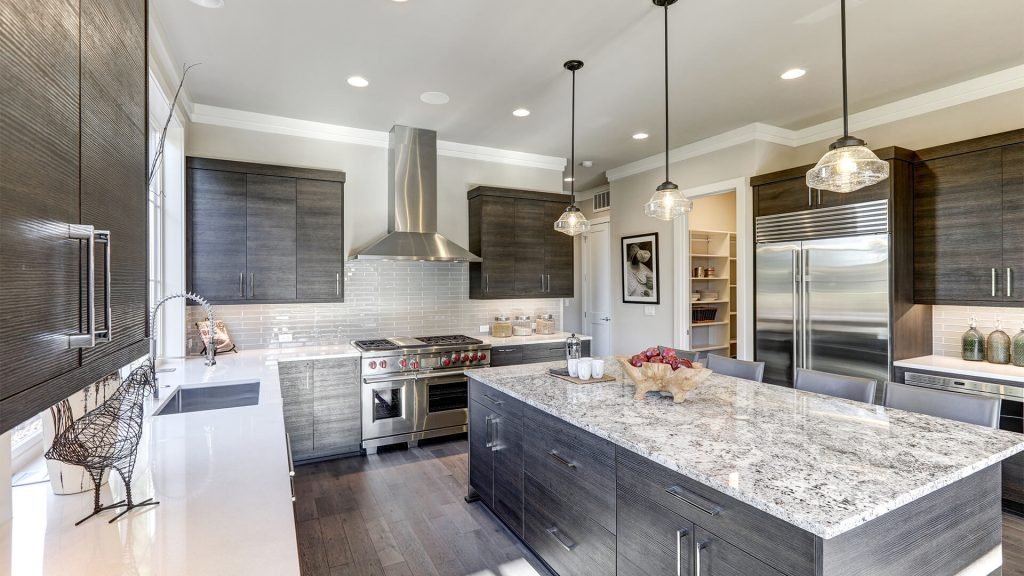 KITCHEN REMODELING EXPERTS IN WICHITA
When it comes to kitchen renovations, no one does it better than the Wichita Kansas kitchen remodeling contractors at Wichita Best Handyman And Remodeling , located in Wichita Kansas.
Our kitchen remodeling contractors are experts when it comes to building stylish, functioning kitchen designs that provide our clients with long lasting enjoyment by using the best raw materials available from top name brands and manufacturers. We never cut corners when it comes to kitchen remodeling in Wichita City and the surrounding areas. That's why we are considered by many homeowners to be a great general contractor in Wichita City.
CAREFULLY CONSTRUCTED KITCHEN DESIGNS
At Wichita Best Handyman And Remodeling  we are known for constructing kitchen designs that not only meet the needs of our clients, but exceed their expectations by transforming the entire home into a much more enjoyable place.
Often times outdated kitchens are also difficult kitchens. By this we mean that the layout of the kitchen makes cooking seem like a chore. There are a number of ways a kitchen can be "difficult" – there isn't enough storage, or enough of the right type of storage, the appliances aren't set into a proper working triangle to make cooking easier, there's not enough counter space for meal preparation, lighting is off or doesn't fit with the desired ambiance … the list of kitchen woes homeowners have come to our Omaha kitchen renovation contractors with goes on and on. With our help, however, we can transform your drab, difficult kitchen into something all-together much more stylish, enjoyable, and fulfilling.
Creating the perfect kitchen design requires skill and years of experience, something our kitchen designers have in spades. Let us help you iron out all the kinks in your kitchen renovation by supplying you with a well-crafted kitchen design that meets your needs and wants.
WHY WICHITA BEST HANDYMAN AND REMODELING ?
Years of Professional Experience in Constructing & Remodeling
Wichita Kansas Licensed Home Improvement & General Contractor
On Time Project Completion
Clear Communication between Homeowner, Contractors & Kitchen Designers
Stays Within Budget without Sacrificing Quality
Uses the Best Raw Materials for All Kitchen Renovations
Dedicated Kitchen Designers and Remodeling Contractors available 24/7
Quality Workmanship that is Unmatched by the Competition
Fair, Competitive Pricing – Call today for Kitchen Remodeling Estimates!
Strives for Complete Customer Satisfaction
Will Provide Services to Homeowners within a 100 Mile Radius of Company Location in Wichita Kansas
KITCHEN RENOVATION IDEAS FOR YOUR WICHITA HOME
You can find a plethora of kitchen remodeling ideas and inspiration from magazines, home improvement shows on television, and, of course, the internet. If you are a frequent Pinterest user, you may even have an entire board dedicated to all the kitchen remodeling ideas and photos of new kitchens you've found on the internet or from other Pinterest users.
Another great resource for kitchen remodeling ideas that are personalized to your specific needs and space? Wichita Best Handyman And Remodeling
Our Wichita kitchen remodeling contractors are more than happy to help you sort through ideas for your kitchen remodel and help you determine what will work in based on your specific situation. Not to mention, you'll get the help of a dedicated professional that's passionate about helping homeowners in the Nebraska area build their dream kitchens. It's just one of the things we love to do here at Wichita Best Handyman And Remodeling
We can also supply you with access to a variety of kitchen products and appliances to help improve upon your kitchen design in Wichita City. We work with many manufacturers to provide our clients with the best in kitchen cabinets, kitchen countertops, kitchen flooring, kitchen appliances, and much more. Contact our New York remodeling contractors at (402) 715-9713 today to learn more about our products and services, or to schedule an appointment to discuss your kitchen renovation plans with a professional from our company. We look forward to helping you with your kitchen remodeling project!
OUR WICHITA KITCHEN REMODELERS PROVIDE
Kitchen Cabinets
Home Remodeling
Kitchen Remodels
Kitchen Renovations
Kitchen Design Ideas
Small Kitchen Remodel
Kitchen Makeovers
Kitchen Cabinet Installation
Kitchen Designs
Andale, KS Kitchen Remodeling Service Near Me
Andover, KS Kitchen Remodeling Service Near Me
Argonia, KS Kitchen Remodeling Service Near Me
Augusta, KS Kitchen Remodeling Service Near Me
Belle Plaine, KS Kitchen Remodeling Service Near Me
Bentley, KS Kitchen Remodeling Service Near Me
Benton, KS Kitchen Remodeling Service Near Me
Buhler, KS Kitchen Remodeling Service Near Me
Burns, KS Kitchen Remodeling Service Near Me
Burrton, KS Kitchen Remodeling Service Near Me
Cheney, KS Kitchen Remodeling Service Near Me
Clearwater, KS Kitchen Remodeling Service Near Me
Colwich, KS Kitchen Remodeling Service Near Me
Conway Springs, KS Kitchen Remodeling Service Near Me
Danville, KS Kitchen Remodeling Service Near Me
Derby, KS Kitchen Remodeling Service Near Me
Douglass, KS Kitchen Remodeling Service Near Me
Elbing, KS Kitchen Remodeling Service Near Me
Garden Plain, KS Kitchen Remodeling Service Near Me
Goddard, KS Kitchen Remodeling Service Near Me
Greenwich, KS Kitchen Remodeling Service Near Me
Halstead, KS Kitchen Remodeling Service Near Me
Harper, KS Kitchen Remodeling Service Near Me
Haven, KS Kitchen Remodeling Service Near Me
Haysville, KS Kitchen Remodeling Service Near Me
Hesston, KS Kitchen Remodeling Service Near Me
Hutchinson, KS Kitchen Remodeling Service Near Me
Kechi, KS Kitchen Remodeling Service Near Me
Maize, KS Kitchen Remodeling Service Near Me
Mayfield, KS Kitchen Remodeling Service Near Me
Mcconnell AFB, KS Kitchen Remodeling Service Near Me
Milan, KS Kitchen Remodeling Service Near Me
Milton, KS Kitchen Remodeling Service Near Me
Mount Hope, KS Kitchen Remodeling Service Near Me
Mulvane, KS Kitchen Remodeling Service Near Me
Murdock, KS Kitchen Remodeling Service Near Me
Newton, KS Kitchen Remodeling Service Near Me
North Newton, KS Kitchen Remodeling Service Near Me
Norwich, KS Kitchen Remodeling Service Near Me
Peck, KS Kitchen Remodeling Service Near Me
Potwin, KS Kitchen Remodeling Service Near Me
Pretty Prairie, KS Kitchen Remodeling Service Near Me
Rock, KS Kitchen Remodeling Service Near Me
Rose Hill, KS Kitchen Remodeling Service Near Me
Sedgwick, KS Kitchen Remodeling Service Near Me
South Hutchinson, KS Kitchen Remodeling Service Near Me
Towanda, KS Kitchen Remodeling Service Near Me
Udall, KS Kitchen Remodeling Service Near Me
Valley Center, KS Kitchen Remodeling Service Near Me
Viola, KS Kitchen Remodeling Service Near Me
Walton, KS Kitchen Remodeling Service Near Me
Wellington, KS Kitchen Remodeling Service Near Me
Whitewater, KS Kitchen Remodeling Service Near Me
Winfield, KS Kitchen Remodeling Service Near Me
Yoder, KS Kitchen Remodeling Service Near Me