Best Remodeling Services Near Wichita Kansas
Wichita Best Handyman And Remodeling
(316) 448-3974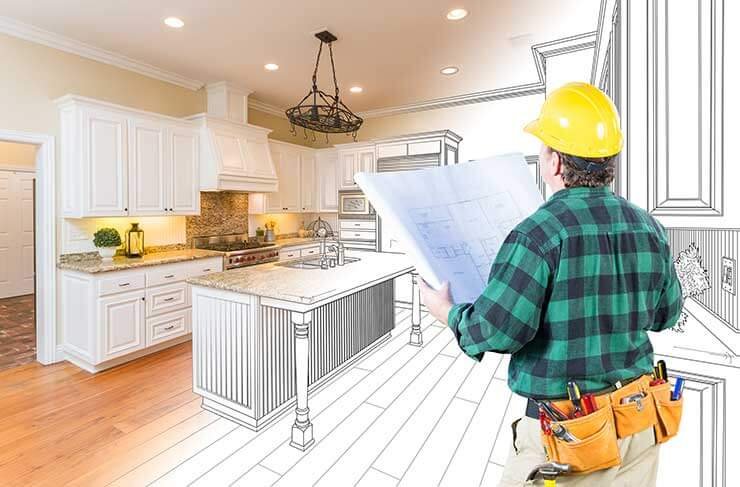 HOME RENOVATIONS & REMODELING SERVICES
Do you want top quality handyman service for home remodeling and renovations? Wichita Best Handyman And Remodeling , we specialize in residential remodeling services, room additions, kitchen renovations, bathroom renovations, whole home renovations as well as custom home services. When working with Wichita Best Handyman And Remodeling  you can expect top quality and guaranteed satisfaction from start to finish.
WICHITA STATE CERTIFIED CONTRACTOR AND HANDYMAN
Homeowners rarely buy property that they love exactly as is. Whether you need more room for a growing family, or you want to make a strategic investment in your most asset before it comes time to sell, Wichita Best Handyman And Remodeling  can get the job done right.
Whether you are looking to do a small bathroom renovation or a whole house remodel, Wichita Best Handyman And Remodeling  is the name you can trust with your vision, goals, and dreams.
A LIST OF SOME OF OUR CUSTOM BUILDING AND REMODELING SERVICES
Wichita Best Handyman And Remodeling  offers a wide variety of home remodeling services, From Internal to external remodeling, we do it all. No project is too big or small for our trusted and professional handyman remodelers. Some of the remodeling services that we offer include
Home Remodeling
In-law suites
Outdoor living Remodeling
Master bath remodels
Master suite remodels
Bedroom Remodeling
Flooring Remodeling
Handicap Accessibility Remodeling
Organization System Remodeling
Don't think we stop at simple handyman projects; our craftsmen are experienced contractors who can remodel and reshape your current surroundings into an ideal dream home. Share your vision with us and we'll make it a reality.
We make every effort to stay on schedule and under budget. Working with Wichita Best Handyman And Remodeling  is never a hassle! You only need to make one call to get your project underway. No more communicating back and forth between separate companies with different specialties. Since we have all the skilled trades to perform all your remodeling needs, we'll serve as your one and only point of contact throughout the entire process. It's simple: no more juggling and no more headaches.
We know you want a handyman company that is accessible, trustworthy, experienced, and pleasant to do business with. We strive to meet your every expectation.
Andale, KS Remodeling Services Near Me
Andover, KS Remodeling Services Near Me
Argonia, KS Remodeling Services Near Me
Augusta, KS Remodeling Services Near Me
Belle Plaine, KS Remodeling Services Near Me
Bentley, KS Remodeling Services Near Me
Benton, KS Remodeling Services Near Me
Buhler, KS Remodeling Services Near Me
Burns, KS Remodeling Services Near Me
Burrton, KS Remodeling Services Near Me
Cheney, KS Remodeling Services Near Me
Clearwater, KS Remodeling Services Near Me
Colwich, KS Remodeling Services Near Me
Conway Springs, KS Remodeling Services Near Me
Danville, KS Remodeling Services Near Me
Derby, KS Remodeling Services Near Me
Douglass, KS Remodeling Services Near Me
Elbing, KS Remodeling Services Near Me
Garden Plain, KS Remodeling Services Near Me
Goddard, KS Remodeling Services Near Me
Greenwich, KS Remodeling Services Near Me
Halstead, KS Remodeling Services Near Me
Harper, KS Remodeling Services Near Me
Haven, KS Remodeling Services Near Me
Haysville, KS Remodeling Services Near Me
Hesston, KS Remodeling Services Near Me
Hutchinson, KS Remodeling Services Near Me
Kechi, KS Remodeling Services Near Me
Maize, KS Remodeling Services Near Me
Mayfield, KS Remodeling Services Near Me
Mcconnell AFB, KS Remodeling Services Near Me
Milan, KS Remodeling Services Near Me
Milton, KS Remodeling Services Near Me
Mount Hope, KS Remodeling Services Near Me
Mulvane, KS Remodeling Services Near Me
Murdock, KS Remodeling Services Near Me
Newton, KS Remodeling Services Near Me
North Newton, KS Remodeling Services Near Me
Norwich, KS Remodeling Services Near Me
Peck, KS Remodeling Services Near Me
Potwin, KS Remodeling Services Near Me
Pretty Prairie, KS Remodeling Services Near Me
Rock, KS Remodeling Services Near Me
Rose Hill, KS Remodeling Services Near Me
Sedgwick, KS Remodeling Services Near Me
South Hutchinson, KS Remodeling Services Near Me
Towanda, KS Remodeling Services Near Me
Udall, KS Remodeling Services Near Me
Valley Center, KS Remodeling Services Near Me
Viola, KS Remodeling Services Near Me
Walton, KS Remodeling Services Near Me
Wellington, KS Remodeling Services Near Me
Whitewater, KS Remodeling Services Near Me
Winfield, KS Remodeling Services Near Me
Yoder, KS Remodeling Services Near Me